Going Natural Products Make Creativity Easy!!!
The Going Natural line of produts is just what the hair doctor ordered! It will bring your hair to life. By being up to the challenge a style was born that could be done at home using the Going Natural hair product line.
"Bantu knot out, updo"
The easy steps involved in creating this look are……
Begin by creating medium/small bantu knots on damp moisturized hair all over the head using the Herbal Styling Gel.

After hair is completely dry, gently unravel the bantu knots using a small amount of the Pure Argan Oil for sheen.

Using hair pins, pin loose bantu knots on one preferred side of choice and back of head in an upward fashion towards the crown of the head leaving the front and chosen side unraveled and curly.

Separate remaining loose bantu knots at top of head and side to create volume and you're done!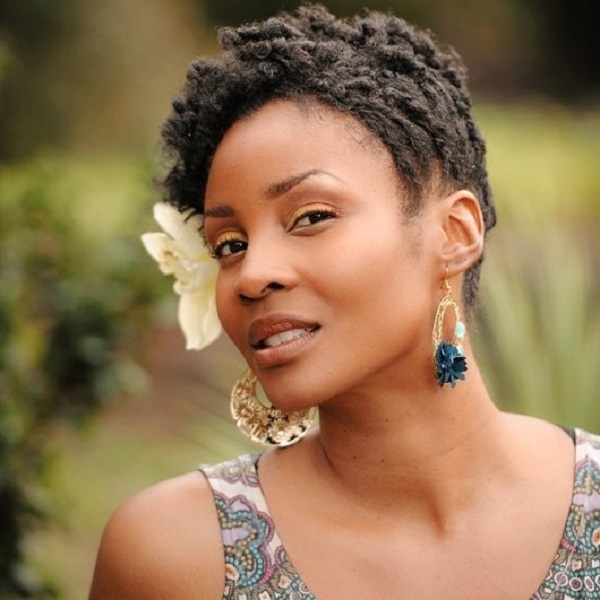 Products Used:
Herbal Shampoo in Almond or peppermint, Hair Masque conditioner, Curly Twistout Milk, Herbal Styling Gel and Pure Argan Oil.
Featured Going Natural Products for creating this style

No More Knots:
It was applied to my damp hair as a leave in conditioner. No More Knots made it more managable in its wet state and made manipulating my hair much easier. The brush was able to glide through each section of my hair gently with great slip action!!!!


Pure Argan Oil:
This product added the necessary sheen that was needed after the bantu knots had dried completly. It was thick enough to give my hair a nice coating to protect it. Pure Argan Oil put more moisture into my hair.


Photographer: Dajuan Jones of In His Image Photography @ http://www.dajuanjones.com
Natural Hair Stylist: Taji Shabu Jones @ http://www.tajisalon.com
Nature and Nurturing the spirit. In a place so relaxing, only nature and my easy breezy bantu updo!