MY EXPERIENCE WITH THE SATIN PILLOW COVER…
A SATIN PILLOW COVER EXPERIENCE
When I first received my new satin pillow case cover, I have to say I was surprised. Not only surprised because I received it, but because it was one of my favorite colors, pink!
Needless to say I was very anxious to use it. But wait, I wear a head scarf to sleep! Well, put it like this, I try to wear a head scarf. Most of the time, it ends up in the bed versus on my head! Being a "nappy" head for over seven years, I know the importance of keeping your head covered while sleeping. Not only does it retain moisture, but it also prevents breakage.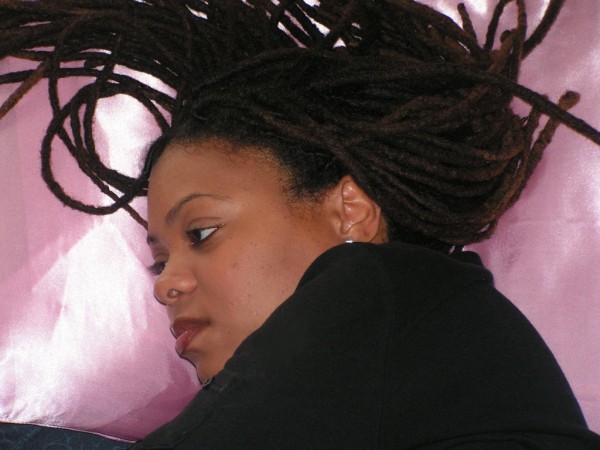 I knew for a long time that I wanted to switch to using a satin pillow cover, but never got around to it, well now I had my chance.
The first night I used it, I ironed it (ok, I'm a bit anal), tied up my locs and went to bed. I was extremely shocked at the condition of my hair the next morning. It was not only moisturized, but it looked good too, and I'm a rough sleeper!
I love my new satin pillow case cover. So much that I had some picutures taken of myself using it! I'll never go back to using a scarf again!
To protect your hair during the night and prevent hair breakage, choose from our new selection and order the Silk Pillowcasses or the Satin Pillowcasses.
If you are or someone you know might be interested in becoming America's Next Natural Model please click and share: https://going-natural.com/annm