It's with great pleasure that we invite you to Black Follicles Matter, a photo montage to start off Black History Month to celebrate and elevate Black Roots.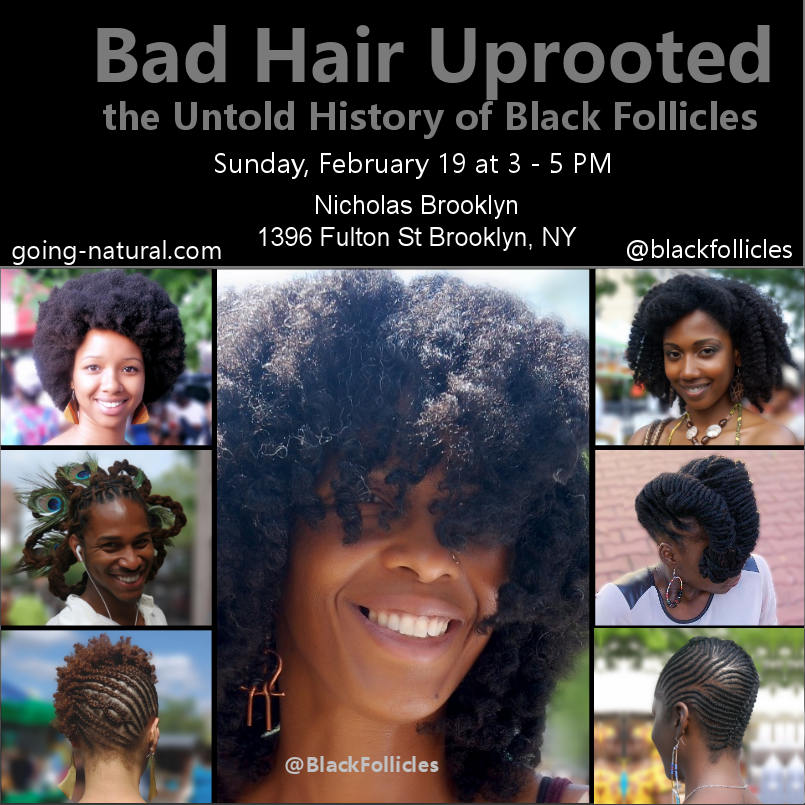 INVITATION
Black Follicles Matter
It's with great pleasure that we are inviting you to 'Black Follicles Matter' a book presentation to pay homage to our roots and celebrate Black History Month.
With a series of outstanding natural hairstyles portraits Drs. Mireille Liong, advocate for equal hair rights for over a decade, highlights the consequences of the fact that Black people are the only people on planet earth who are denied the fundamental human right to wear their god-given tresses natural.
Laws based on stereotypes deny Black people the right to wear styles like Dreadlocks, Afros and Cornrows.
As a direct consequence 73% of Black women suffer from relaxer induced alopecia, a hair loss condition related to chemical straighteners, despite the fact that they outspend every other ethnic group on hair care, nine times. More than just shining a light on this social injustice, the goal of Black Follicles Matter is to create awareness and shoot for justice aiming for change one shot at the time.
We trust that this topic is of interest to you and even hope that you feel invited to actively contribute to the change. That is why we are looking forward to seeing you on the 1sth of February.
Nicholas Brooklyn
1396 Fulton St Brooklyn, NY
3 pm | February 19 | Nicholas Brooklyn
To RSVP https://going-natural.com – Vist to preorder the book