Jayme got her hair done with the Curly Twist Out Hair Milk and the Curl Keeper at the Woven Wool Hair & Body Experience.

Jayme for Going Natural Hair Products

Last week I finally got to meet ANNM 2013 Jayme Goodwin who came from California to do her photo shoot. These were two great days as Jayme is as gorgeous in person as she looks in the pictures and also so easy to shoot. Besides two busy days of shooting, Jayme also shot her first commercials as ANNM 2013; one for the Going Natural Hair products and one for Gruvi Juice. These images are just a preview to make sure you stay tuned.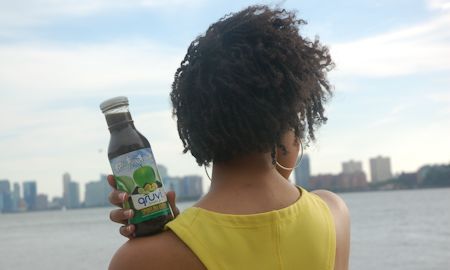 Gruvi Juices is a company that produces 100% natural non-gmo beverages. Like their Facebook Page.
I also had the privilege of shooting Lurie again, who you must know by now. Her dense afro image is always a favorite where ever my photos are on display. In fact the image sparked so much conversation that she was inspired to write a book: Afro State of Mind, Memoires of a Nappy Headed Black Girl. All I can say is; you got to get it! My video review follows.
Last but not least, I was contacted Gillian Scott-Ward who is working on a super interesting documentary on Going Natural and is looking for two women who are in this process and want to be part of it. See the Casting Call for Documentary.

Jayme for Sula NYC
So while there is too much going on to blog about at the same time, I am working on a re-design of the website behind the scenes. It is quite a job with more than 27.000 members, profiles and over 20.000 images so please bare with me. I will keep you posted.
Cheers,
Mireille