Leave in Conditioner a la Monique
My all time favorite recipe comes from Monique Smit. As far as I can remember, she never seemed to have a problem to keep her long curly hair healthy.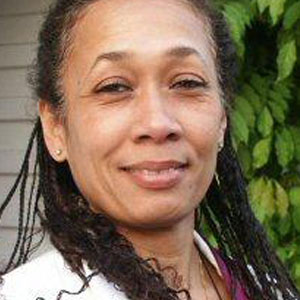 Leave in Conditioner a la Monique
This homemade natural leave-in conditioner is all she
uses after washing her hair. So homemade recipe a la Monique is not only is it easy to make, it works!
Ingredients
You can really make this magic recipe in every kitchen. All you need is a blender and just two ingredients; An Aloe vera leaf and Olive Oil. Most super markets today sell fresh Aloe Vera leafs. Look for them in the fresh fruit/vegetable section. Aloe vera leafs are long
dark green fleshy leaves with serrated edges.
If Olive Oil is not one of your staples, you don't necessarily have to get the most expensive cold pressed one. Any type will do.
Depending on the length of your hair you'll need a cup of the pure Aloe gel and half a cup of Olive Oil. The great thing about making your own stuff is that you can match your need. If you feel that your hair is dry, you can just add more oil and less Aloe.
Instructions
Cut a piece of the Aloe vera leaf and scoop out the translucent gel or peel of the green part and put the pieces in a blender. Add Olive Oil and press the "Mixer" button. After a couple of minutes the leave in conditioner is ready to use. Add to freshly washed damp hair, let it sit for a minute and you are ready to go.
Try this leave-in can also be used to groom locs. Just make sure the gel is completely clear without any green parts from the leaf. Enjoy!
Monique is a Doctor's assistant and resides in Amsterdam, the Netherlands.
Do you have a favorite recipe? Feel free to email us.