Title:
Intriguing Loc Updo
Description:
Long colored locs are intricately braided in an updo. Elegant and intriguing.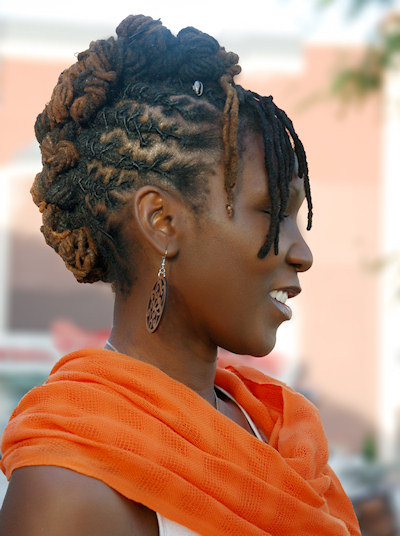 Hair length: long
Hair color:
Dark Brown and light brown
Hairstyle: locs, dreadlocs
Gender: Female
Location:
Brooklyn, NY
Event:
BAM Bazaar
Year: 2009
Picture by Mireille Liong for in the The Pursuit of Nappiness.

Going Natural will be at BAM Bazaar 2011 where you can see the most beautiful hairstyles.
Come check us out. You may get a free hairstyle!