When I started going-natural.com, initially to connect with the audience of my book Going Natural, How to Fall in Love with Nappy Hair, I could not have imagined 80,000 members, followers and fans I have now, 15 years later.
It only dawned on me that going-natural.com was a trailblazer when Master Stylist Diane C. Bailey told me that I was the first natural hair blogger she ever knew. When the God-Mother of Natural Hair as she is also known, said she had no idea what I was doing back then, I realized that my blogging helped propel the online natural hair movement to what it has become today.
A bit of history
Actually, my very first natural hair website was even earlier, in 2002. It was Kroeshaar.com, created to support my book 'Kroeshaar, Wat je Moet Weten en Meer', published in 2003 in Amsterdam, the Netherlands.
My debut was also the first natural hair book in Dutch in a time when African tresses were even more controversial. So as an IT graduate, I created kroeshaar.com to get feedback as I was really curious to see how the first natural hair book would be received.
Thankfully, it was quite successful. The first edition was sold out within one month. Watch the video below and see 1st natural hair show in Paramaribo. Kroeshaar.com which was basically a forum and a blog back then, was flourishing. This became my foundation to start Going-Natural.com.
Celebrating Going-Natural.com
Going-Natural.com created as a platform for readers of Going Natural, How to Fall in Love with Nappy Hair and to connect all women interested in natural hair, started in 2004. Fifteen years, two crashes, a few hacks, 2,220 blog posts, about 22,984 images, 28,880 members, 60,000 plus fans and followers later, it's time to celebrate! Here is what is coming.
A walk through memory lane
It is impossible to celebrate a milestone without standing still by the highs and lows of the years gone by, so naturally we are going to start with a walk through memory lane. I so look forward to this as the old pictures and blogs already make me smile. Please check in regularly or better yet subscribe. You don't want to miss this.
As the longest running natural hair blog, I also feel the responsibility of leaving a legacy for future references. See, the truth is we are only at the beginning of exploring our o so fine roots as our hair has been oppressed for centuries. So with going-natural.com I hope to leave the next generation something they can build upon.
What Naturals Love Hair Show August 17
At the 15th anniversary of Going-Natural.com, I would like to give homage to the natural hair stylists and salons who rooted the natural hair movement but also to the entrepreneurs who never stopped creating products that would work for our hair texture. Without these inventors, innovators, creators and visionaries, going-natural wouldn't have been possible.
So the goal of the What Naturals Love Hair show is to bring all of us together. From natural hairstylists to Black businesses, from models to naturalistas and everyone but not limited to the ones whoever visited one of my sites or bought my books.
The hair show will be on August 17 in Bedstuy, Brooklyn, the natural hair capital of the world! It's going to be outrageous so you better save the date.  More info about the WhatNaturalsLove Hair Show.
What Naturals Love Marketplace promotions and giveaways
Last year I started building WhatNaturalsLove.com, a marketplace for natural hair care products. The goal is to build a central safe space where you can buy the best and the latest natural hair products directly from innovators and inventors with hair like ours who should own this billion dollar industry in the first place. The marketplace has already expanded with black beauty products and Diaspora fashion and that is only to your advantage.
The whole month of September will be dedicated to Black businesses who joined WhatNaturalsLove.com. Expect lots of great new products and lots of giveaways. Feel free to see what is coming and of course you are also welcome to start shopping at WhatNaturalsLove.com.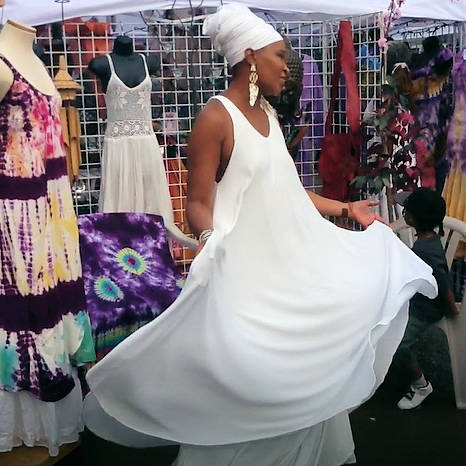 Membership $9.99 
Since this anniversary year I also welcome you to become a member of going-natural.com and WhatNaturalsLove.com. It's a joint venture and a win-win for all parties.
Your support is essential to help us grow. In return you will get free shipping on over 100 products and we will send you free gifts from the WhatNaturalsLove.com every other month. Click for our membership.
Let's get started!
At this point you should be ready to get started. The site is completely new. We are about to go through memory lane next and post more photos, blogs and videos so be on the lookout to join us on that journey.
In the mean time, please get familiar with the new site, sign up for our mailing list if you haven't done so yet. Also please share videos and blogs you like and leave comments. Every like, comment and share helps us grow. Of course you can also always shop and share WhatNaturalsLove.com.